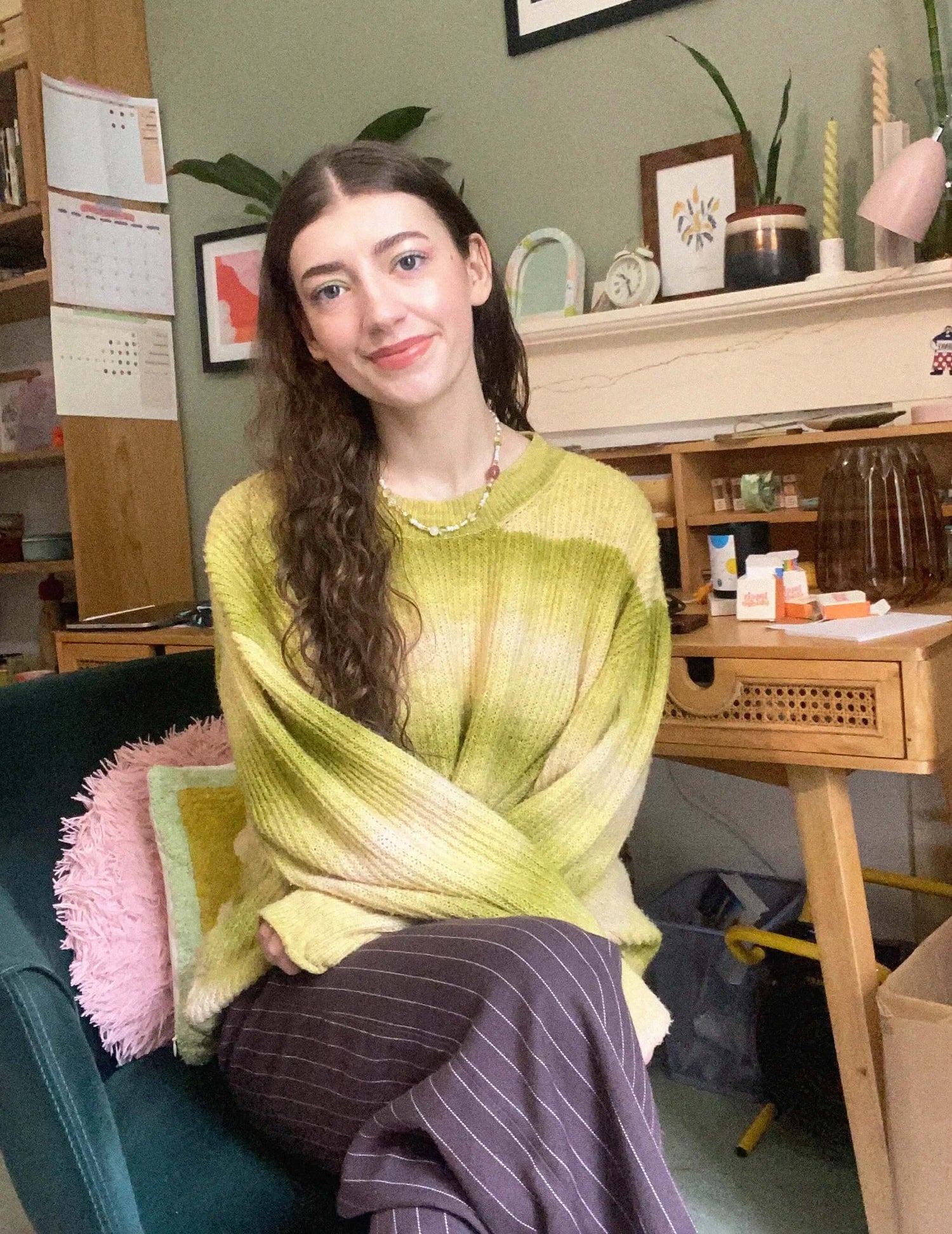 About Lately
After a few years dabbling in selling various illustrated goods online, Lately Studio (often known simply as Lately) was founded in 2021 with one aim: creating retro-inspired goodness to brighten up your home. I've always had a bit of a soft spot for mid-century design, the 1970s and anything with a little touch of grooviness. So as Lately has evolved I've leant more and more into those loves of mine.
We want our products to be unique, so every single item you can purchase from our independent brand has been designed by self-taught designer and founder Emma Lammie (hi, that's me!) inspired by mid-century decor, funky 60s patterns and strangely often, kitchen tiles. You'll often find me hunched over my desk listening to Fleetwood Mac and drinking hot chocolate, but when I'm not doing that I can be found out in nature, wondering round an art gallery or baking some sweet treats.
Ethics and sustainability is at the core of everything I do and are one of the first things I'm checking when developing new products. Amongst other things, this means: no waste; FSC certified paper stocks; and plastic free packaging where possible. Most of our goods are produced in the UK, often by other small businesses.
Work with me
Since starting to sell wholesale at the start of 2022, Lately is now stocked in shops around the world. The goal (fingers crossed) is that one day everyone will be able to see Lately products in person without having to stray too far from their home - so if you'd like to stock my products please do get in touch!
I also love taking on new design projects so if you'd like to work together on products for your own business, packaging design or something else please email me at hello@latelystudio.co.uk  I've previously worked on a range on projects alongside designing for Lately including creating graphics for VOXI and working with other independent businesses on products and branding. You can view a portfolio of my work here.